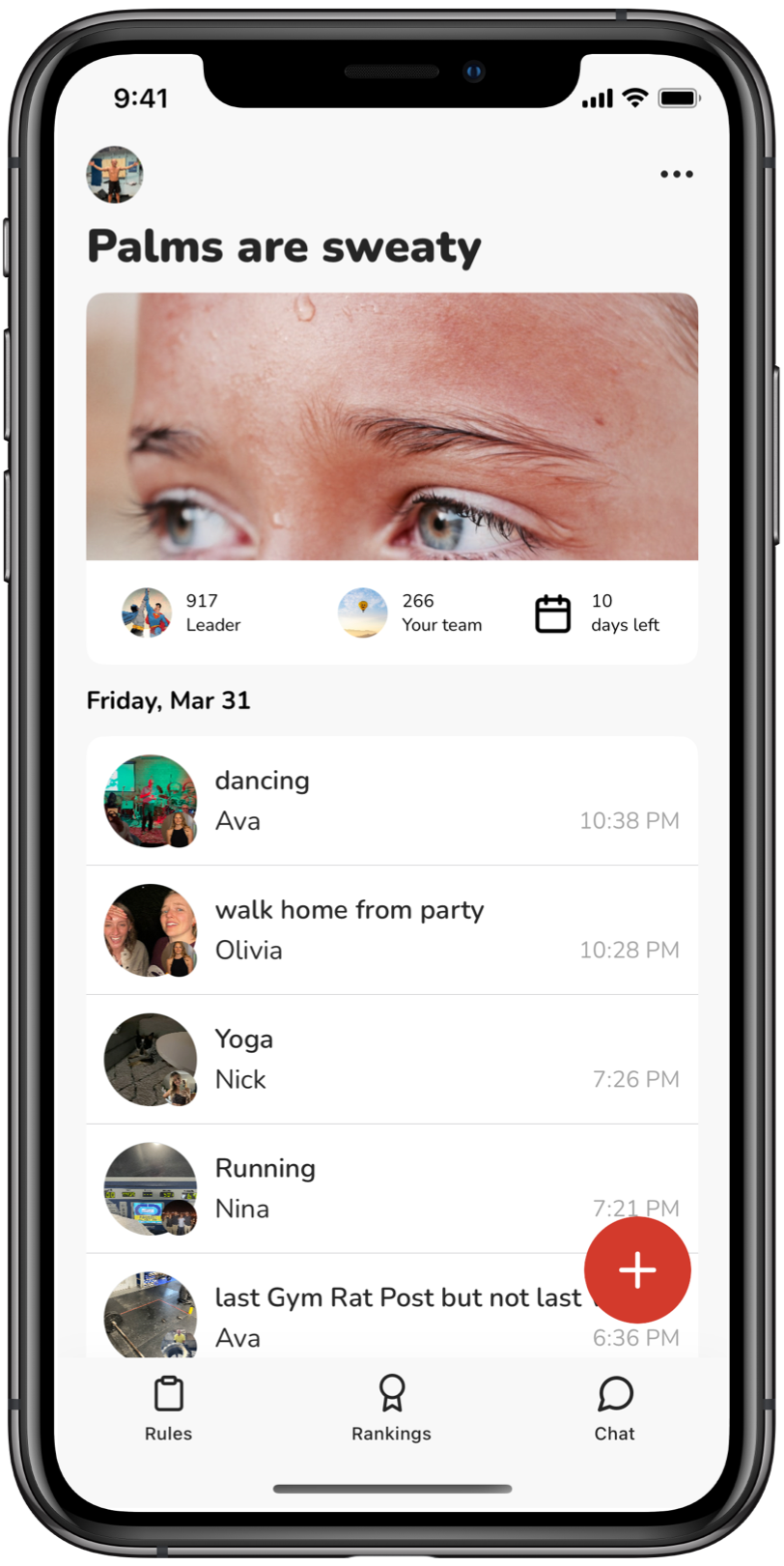 Challenges
Log workouts and compete with friends, family, coworkers... all rats are welcome.
Invite as many people as you want. There is no limit to the number of participants in a challenge.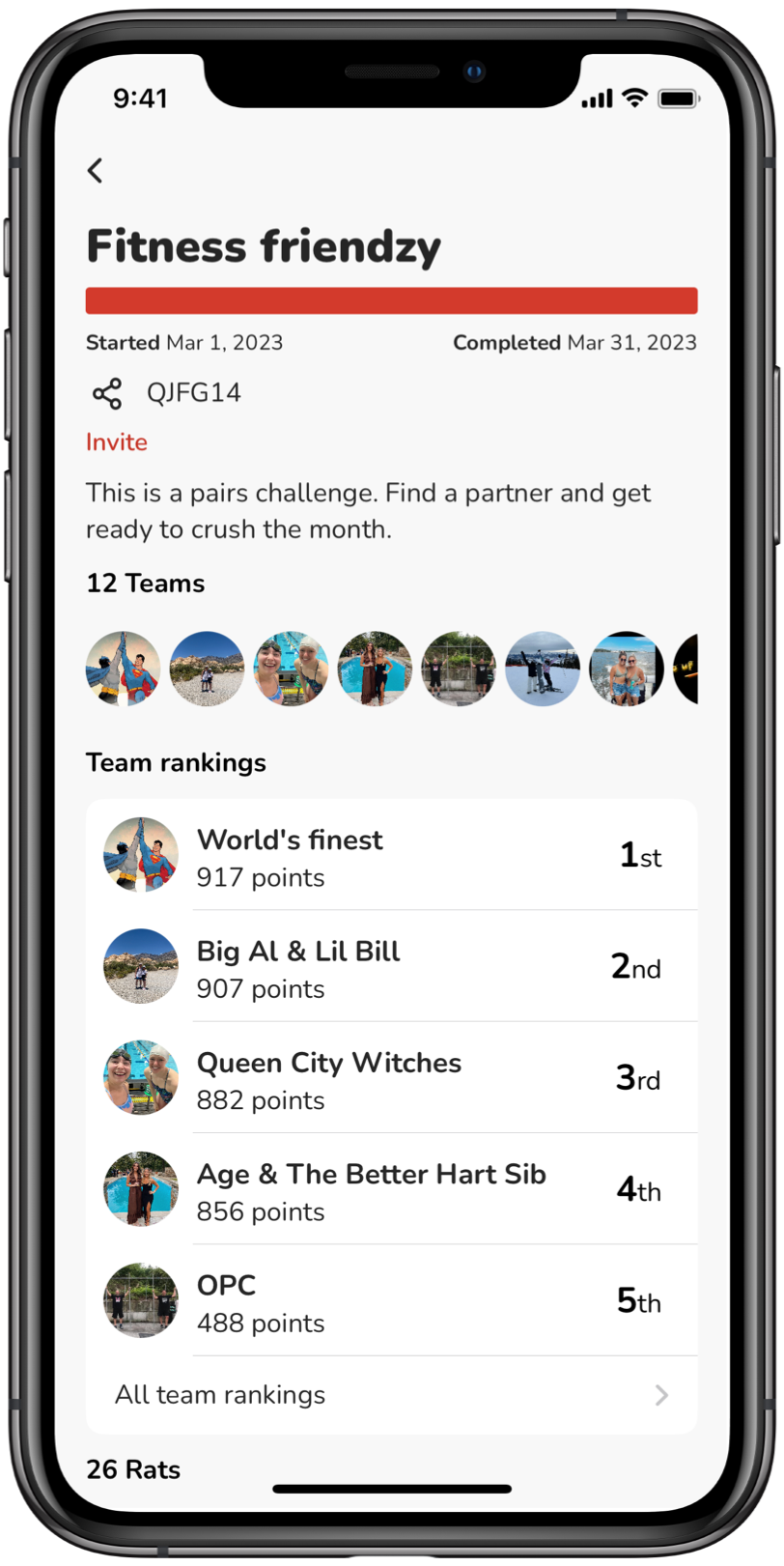 Teams
Join forces as a team and compete against other teams.
Pefect for company wide challenges.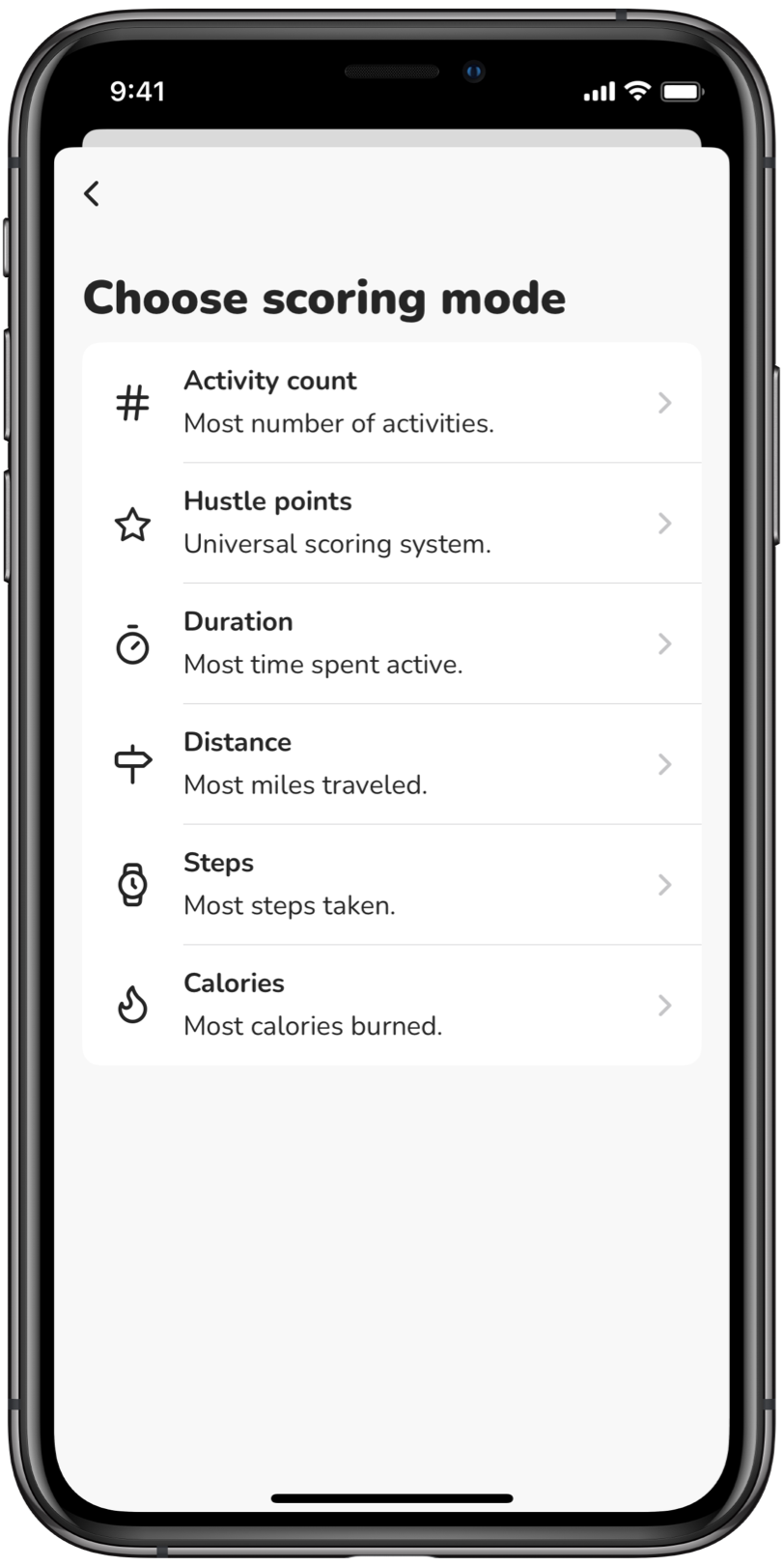 Flexible scoring
Choose from a wide range of scoring options.
Keep it simple with most workouts or choose a specific metric to score by.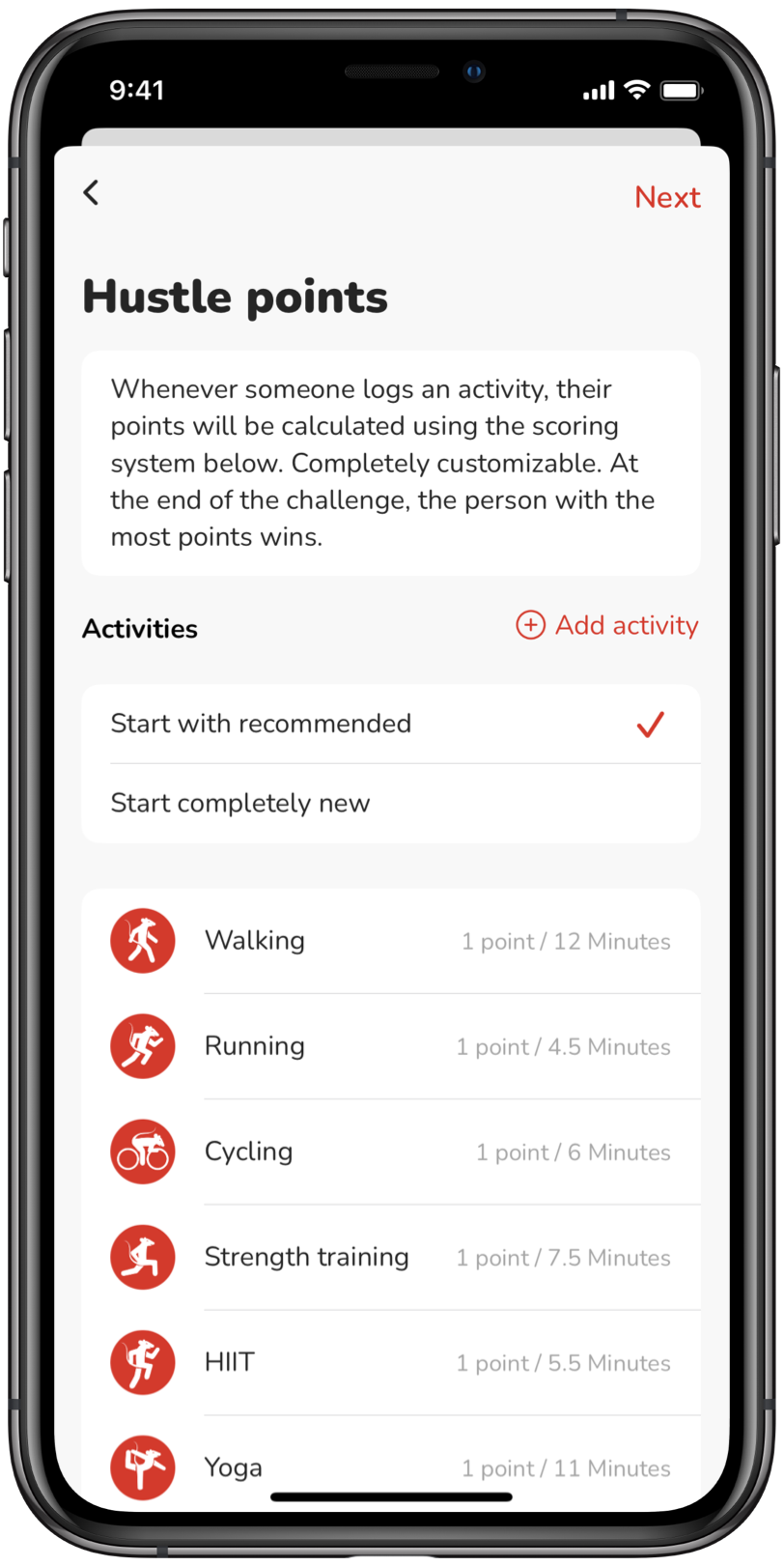 Hustle points
Score using a custom activity based point system.
You determine the habits you want to foster and what activities earns points and for how much.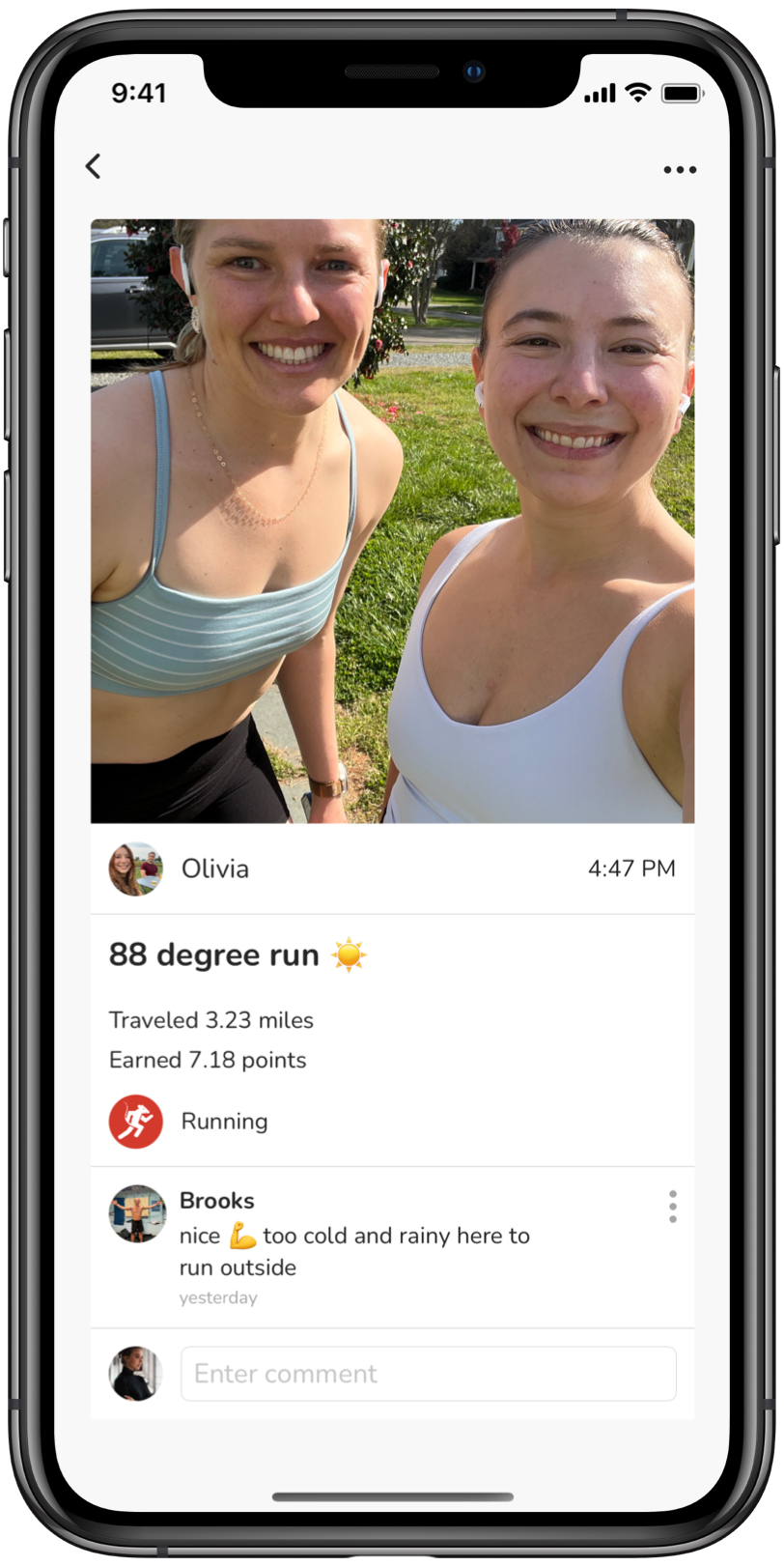 Social
Workout photos and videos make the challenge more fun and social. Sweaty selfies are encouraged!
Comment on each other's workouts and cheer each other on.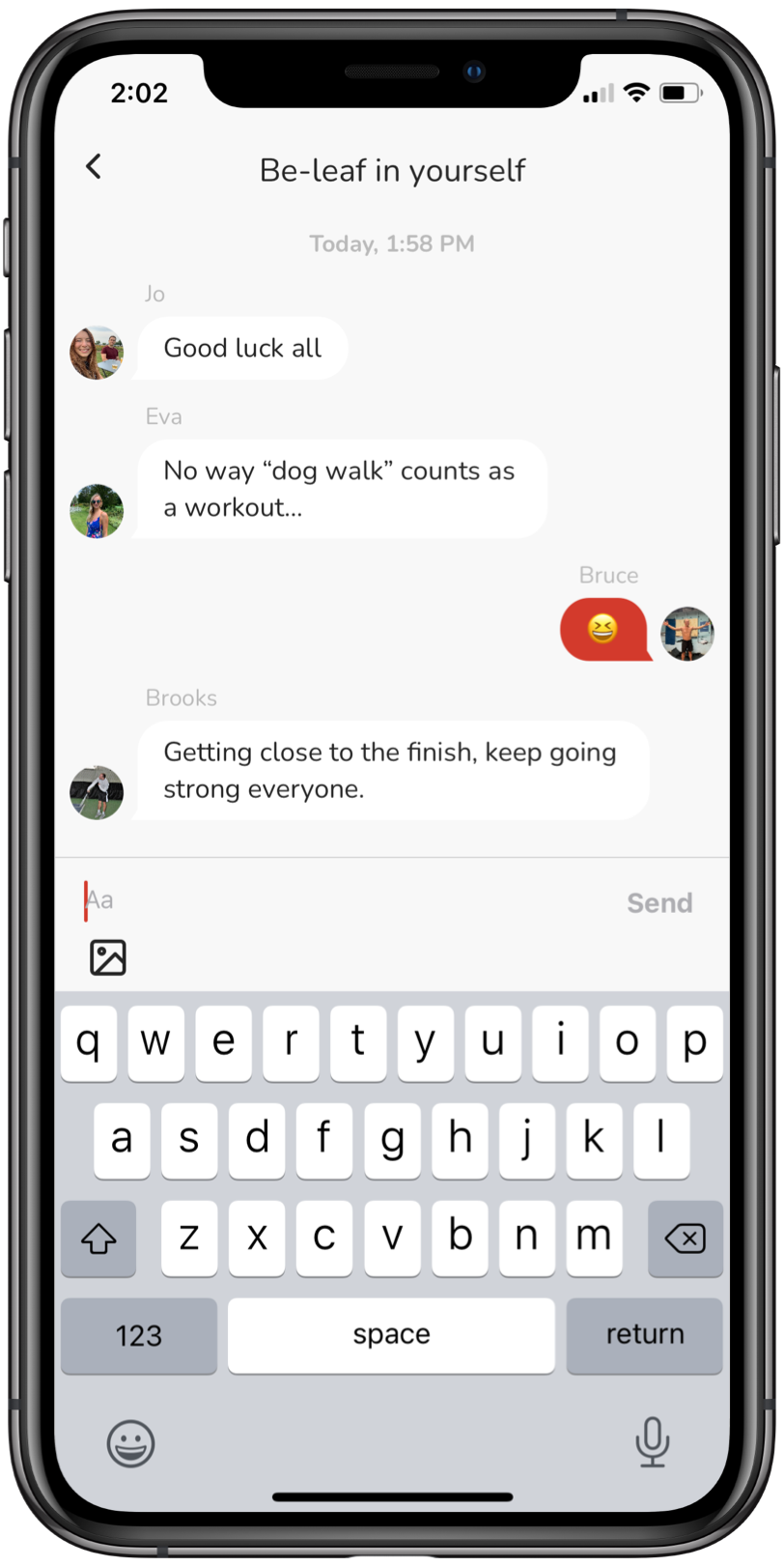 Chat
Share a group chat to stay organized and motivated.
Or to just talk trash.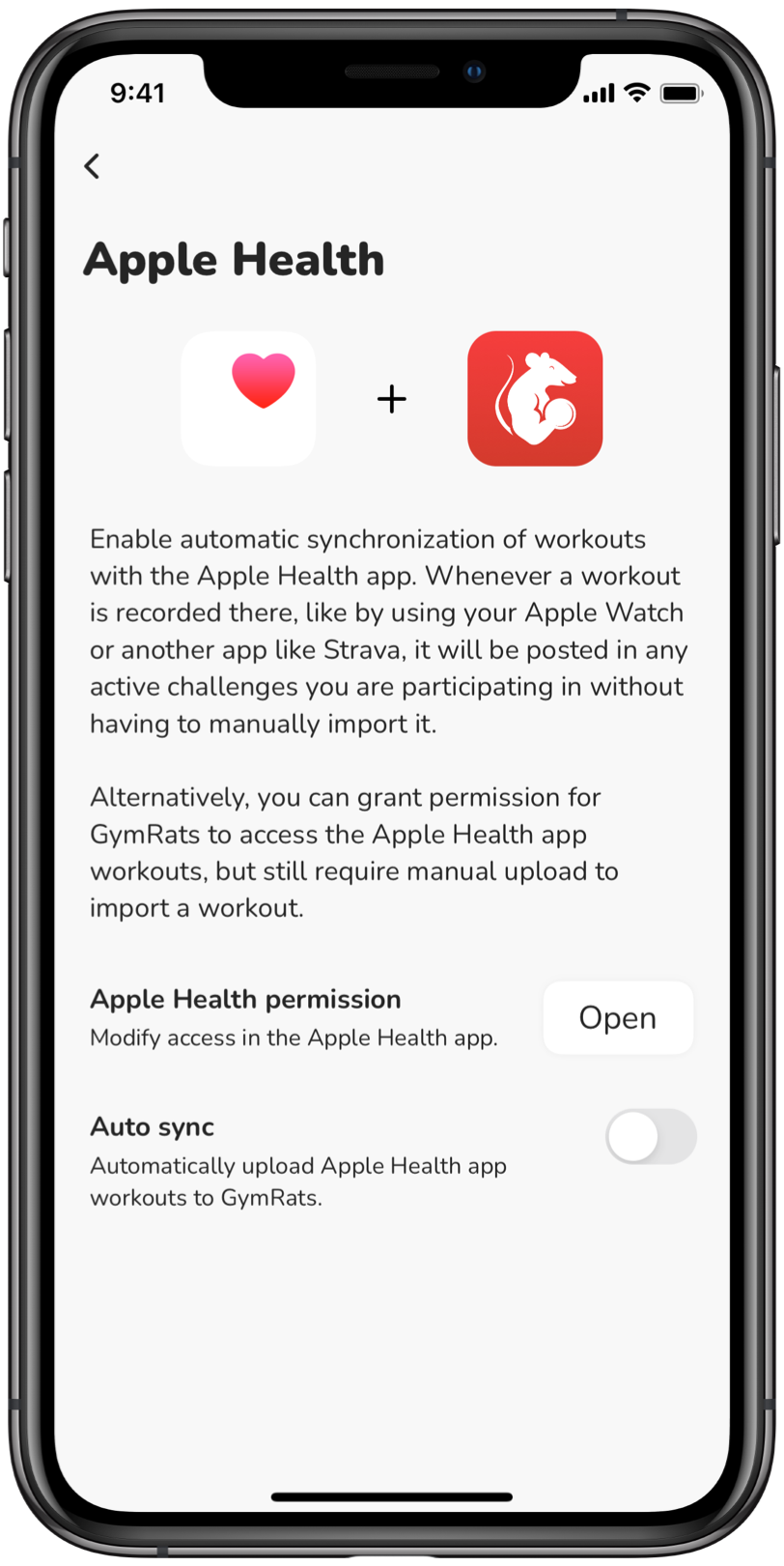 Apple Health
Connect to Apple Health amd automatically sync workouts with an Apple Watch.
More device integrations coming soon.