Fitness groups for all
Activity tracking & sharing for groups
For friends & family
For colleagues
For teammates
For schools
For you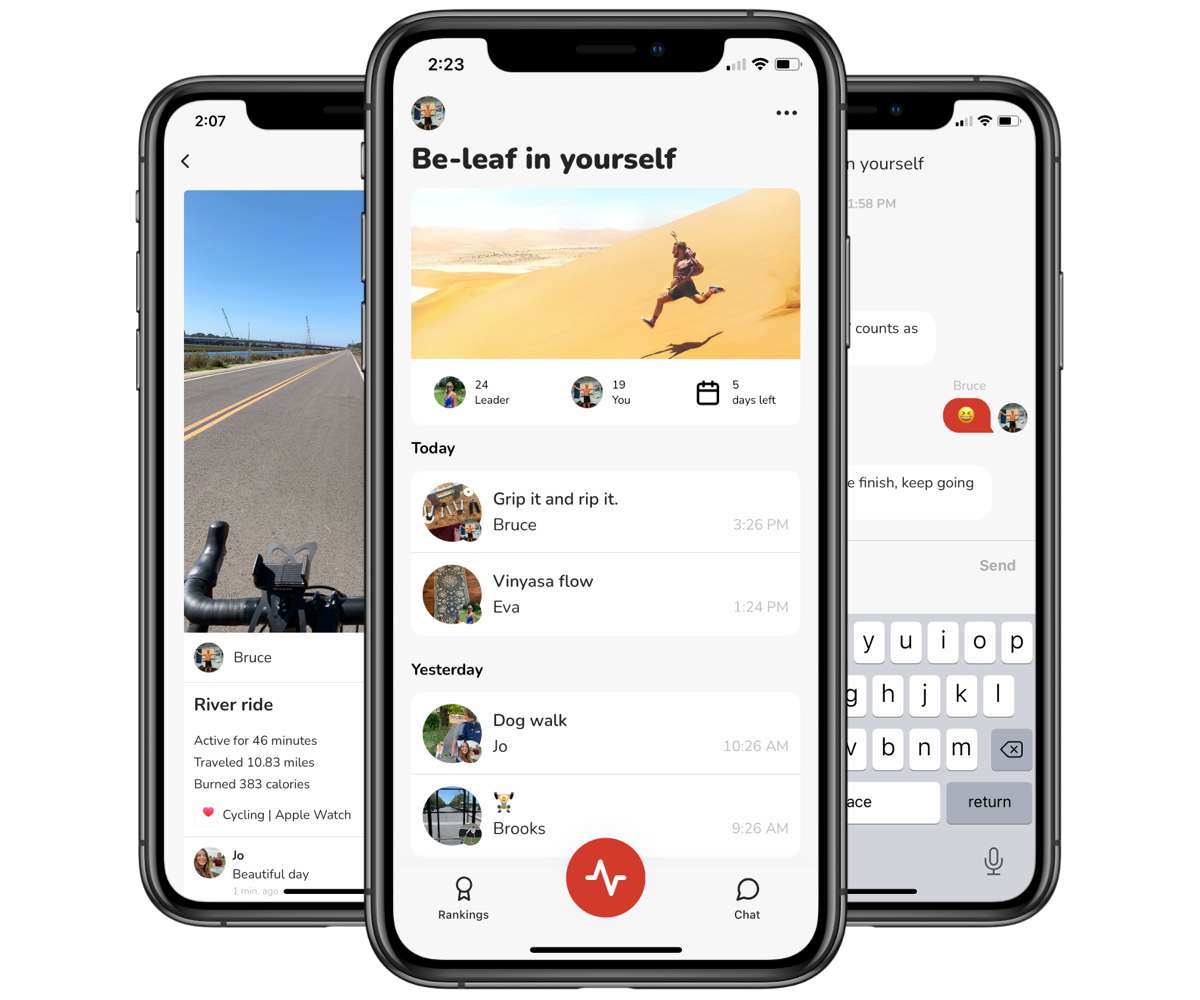 Flexible features.
Challenges
Compete against other group members to workout more often. The definition of healthy competition.
Accountability groups
Don't care about score? No problem. Create an accountability group to track and share workouts for fun.
Activity Point Scoring
Keep score using a custom point system determined by you. Different activites are worth different points. Anything goes.
Devices
Connect your device wearable for automatic activity tracking. Apple Watch, Garmin, FitBit, Google Health and Samsung Health are all supoprted.