Fitness groups for all
Start a challenge or accountability group.
Track and share activity with your people.
Individual and team challenges
Participate as an individual or join forces with a team and engage in healthy competition.
End result: super-charged activity levels for everyone.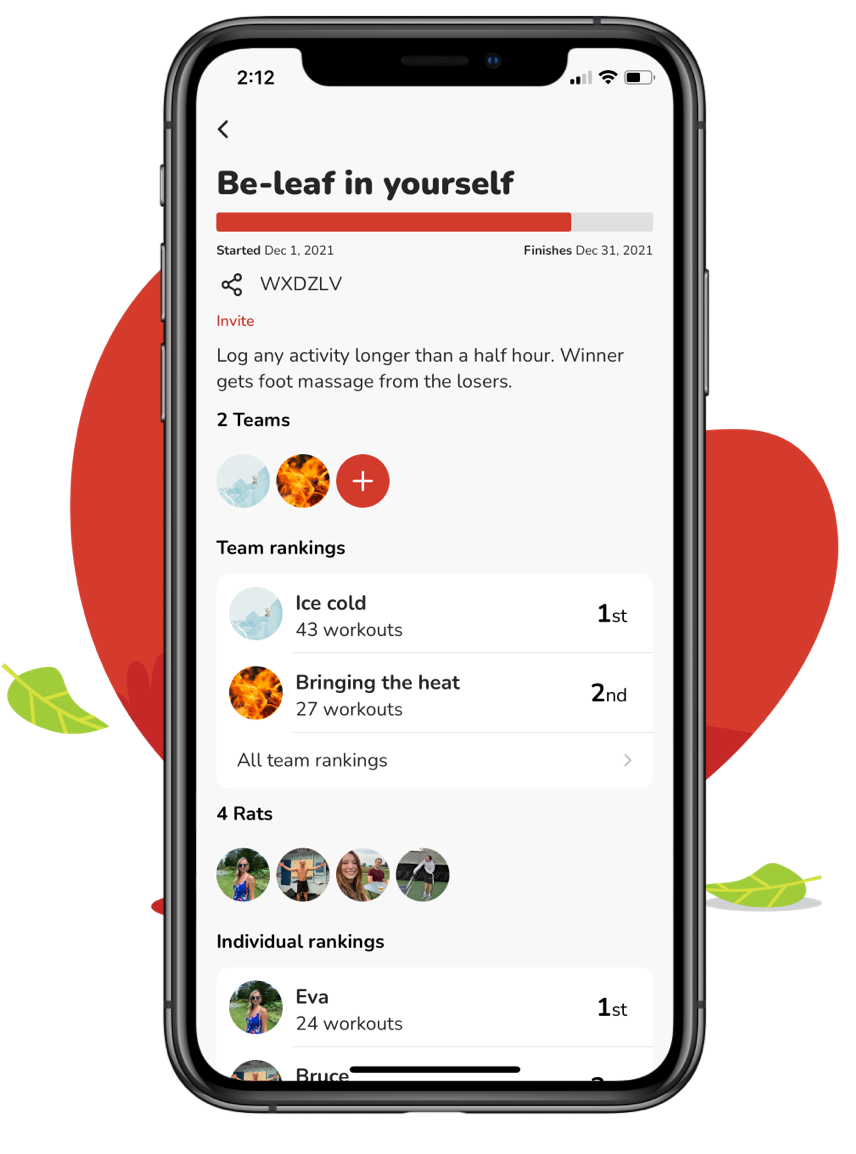 Flexible scoring system
Score using a recommended, inclusive, and fairly-weighted point system. From running to pilates, the goal is to encourage more activity.
... or make your own rules. Define a completely customizable scoring system that fosters habits of your choosing.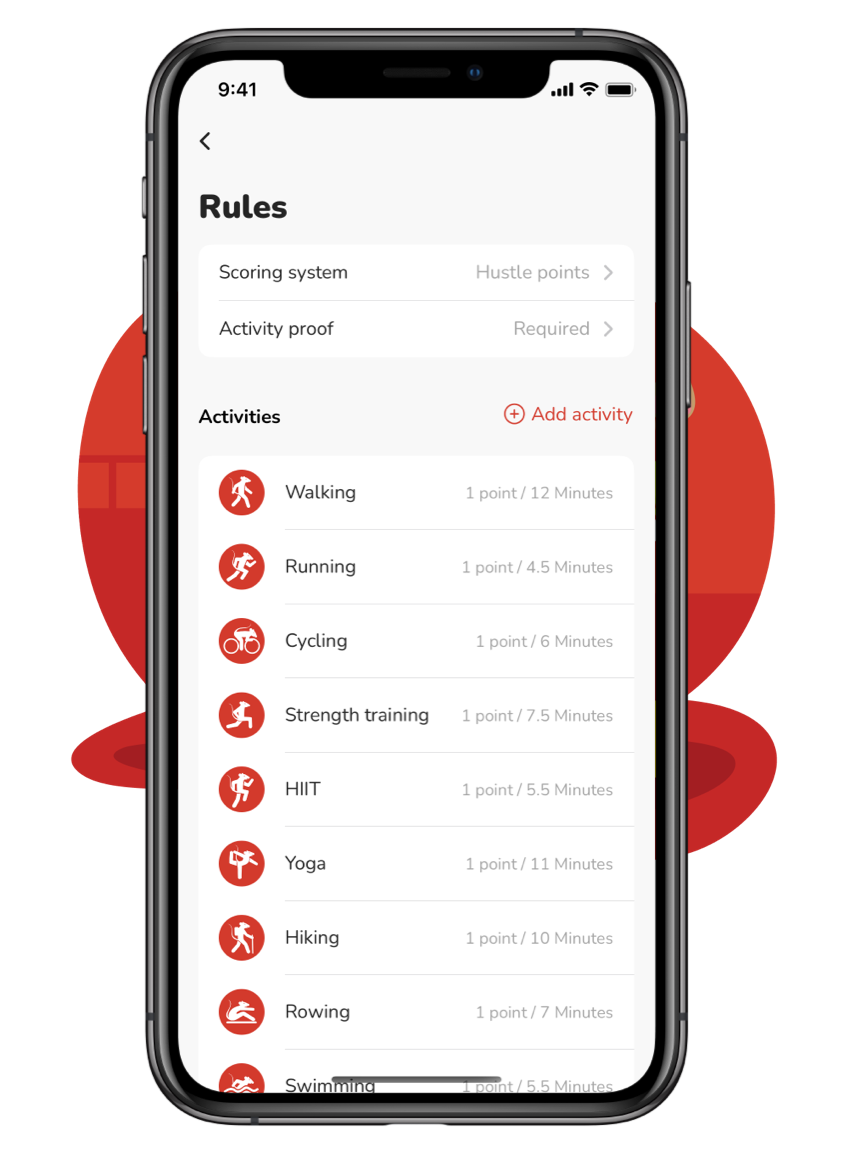 Pics or it didn't happen
Since this is a competition, proof of activity is required.
Sync with a device or simply take a photo of the workout. Sweaty selfies are the best.